FX ACCESSORIES
Accessories for Magnetic Lifters
We offer a range of ready-to-use accessories, designed to solve in a practical way the most disparate needs for handling and lifting loads.
Vegatechnik staff will be glad to assist you in customizing accessories tailored to your needs.
FX-HV
HORIZONTAL - VERTICAL HANDLING
The FX-HV horizontal-vertical system with its many possibilities of use covers a wide range of uses. The total height and center of gravity of the load can be adjusted via the positioning pins. For horizontal transport the system has a lifting eyelet in the rear. The metal construction is completely stabilized and painted.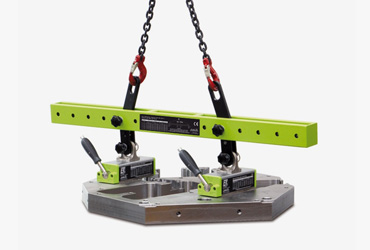 FX-LT
LIFTING BEAM
The FX-LT beam adapts to the needs of rolling mills, laser cutting companies, flame, plasma, etc ... Two adjustable distance FX magnetic lifters, supported by a beam with chains, allow the loading and unloading of cutting machinery or the lifting of elements with the center out of axis. With just a few simple steps, the magnets can be removed from the main beam for single use.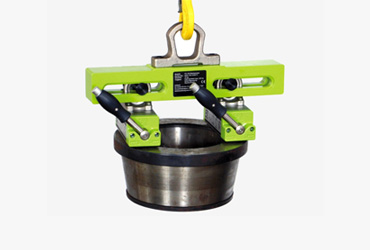 FX-KT
LITTLE LIFTING BEAM
The FX-KT horizontal beam is ideal for sheet metal work and laser cutting. Two FX lifters mounted on an adjustable distance beam allow the handling of pieces. Specifically, rings and cylindrical elements.
FAQs
TECHNICAL AND OPERATING
INFORMATIONS