Heavy Lifting
Electro permanent lifting systems for large sheets
Vegatechnik designs and manufactures standard magnetic systems for the movement of single sheets from packs with lengths of 12 and 16 m. Composed of a central body and a series of crosspieces with two electro-permanent magnetic modules each.
The beams have the possibility to lengthen or shrink their own length and select the magnetic modules that must be activated.
ACTIVATION
of Magnetic Modules
Quickly intuitive commands and an ergonomic and multifunction industrial radio remote control allow an easy use of the system.
Possibility to lengthen
and shorten the arms
The movement of the telescopic arms, activated by a hydraulic circuit, allows the gripping of the longer plates, keeping the overall dimensions of the system within the geometry of the load.
Load catching
in uniform way
The load is taken through the uniform distribution of the "EPM" modules for a homogeneous distribution of the stresses on the beam, to guarantee lifting.
Maximum
safety
The system is equipped with a series of devices, designed to guarantee maximum safety during the lifting phase.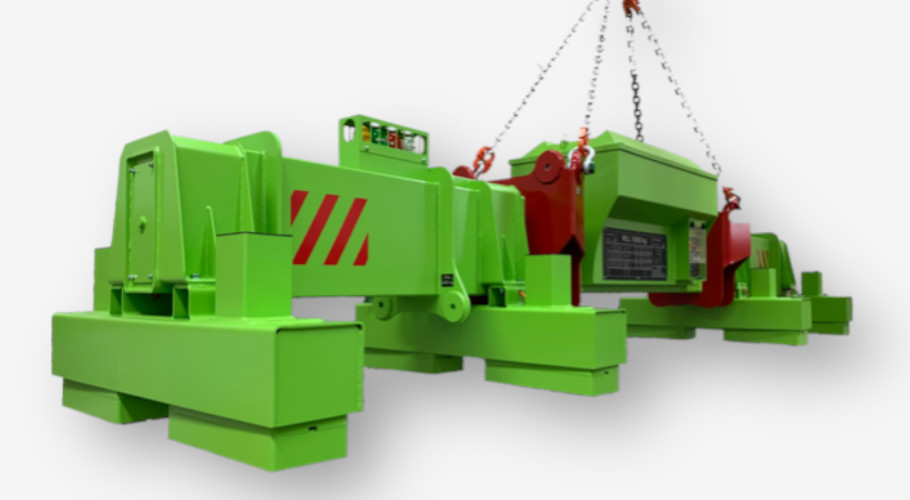 VT/M4
For handling sheets up to 12 meters in length (10 to 20 tons)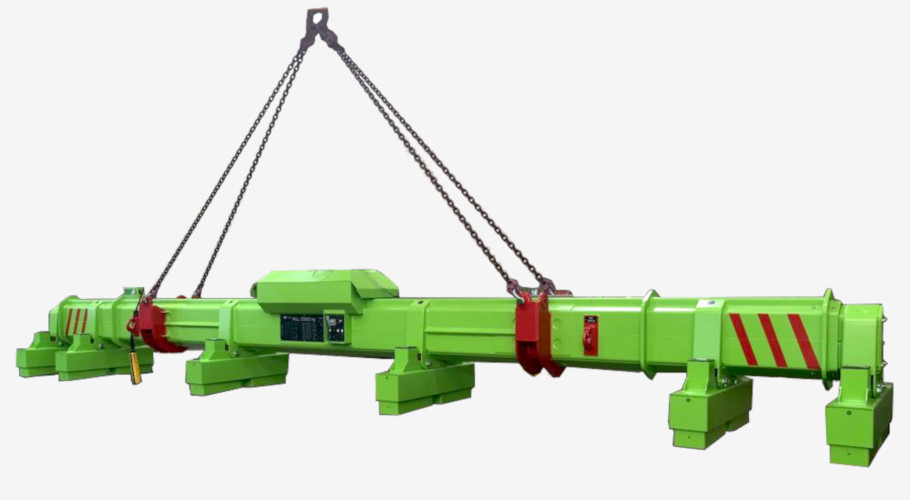 VT/M6
For handling sheets up to 16 meters in length (from 14 to 26 tons)
DETAILS
TECHNICAL DETAILS FOR MORE EFFECTIVNESS
FAQs
TECHNICAL AND OPERATING INFORMATIONS